This year I was honored, for the second time, to have been invited to this incredible event.  The gala benefit was held at the Waldorf Astoria hotel in New York City on October 8, 2014.  If you are not familiar with this event, QVC partners with the Fashion Footwear Association of New York to sell shoes—which in turn raises money for breast cancer education & research.  Designers donate shoes, which QVC sells on air for half of the retail price.  QVC has been partnering with FFANY for twenty one years now.  Bravo!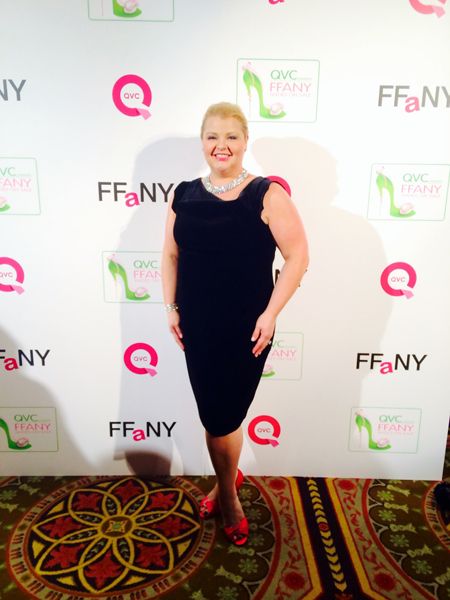 So many of us have been touched by breast cancer, in my eyes it is an important event, and I am so proud of QVC for hosting this for so many years!  I actually thanked QVC's president Mike George for being so passionate about this cause.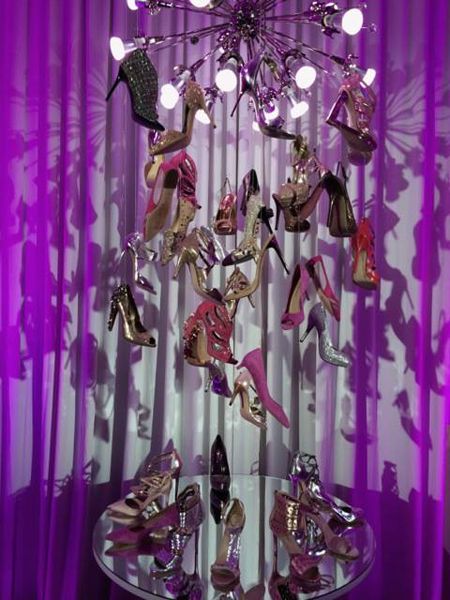 At the event, they had this incredible shoe-delier   A chandelier of SHOES!!! …. I am not sure of the name of this sculpture, I made it up.  But isn't it cool!!!!
Many of you may know that I am a shoe lover—I fit right in at this event… Although all I was able to grab was a new purse!!
Here are some of my photos from this event!!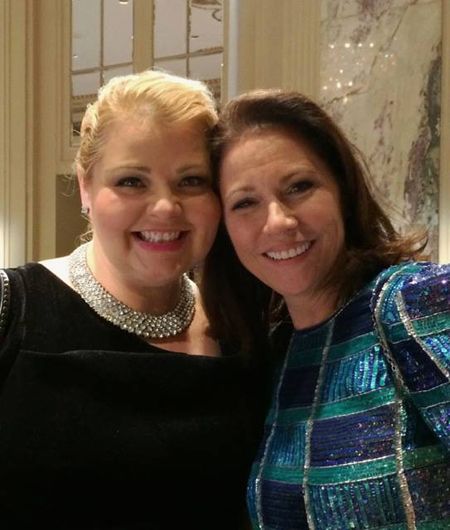 Shoe shopping with the beautiful inside & out—Valerie Parr-Hill!  She really is that nice in person!!!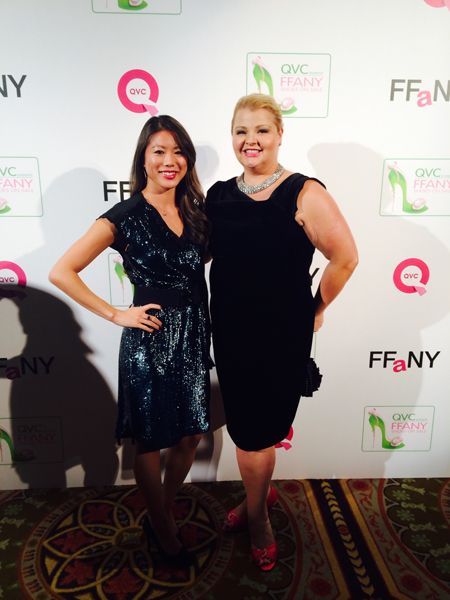 This is Kathryn—a member of our QVC team, isn't she gorgeous!!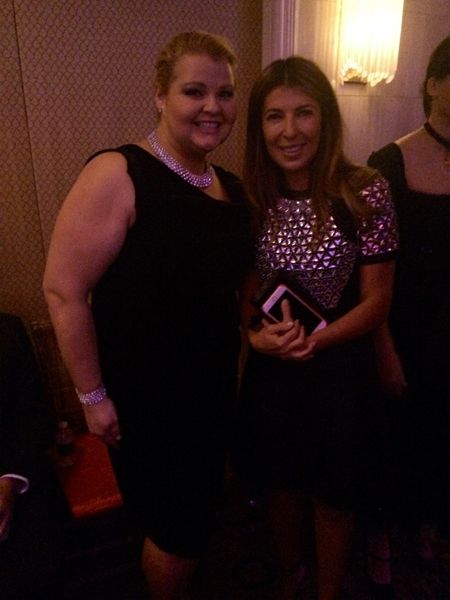 I got the opportunity to grab my photo with Nina Garcia, the Creative Director of Marie Claire Magazine and Project Runway Judge.  She likes sparkle too!!!  She had just presented an award to the FFANY designer of the year- Gianvito Rossi.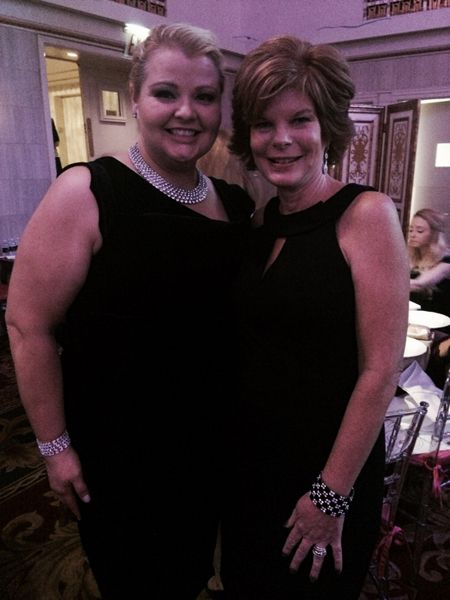 One of my favorite QVC friends—Linda Davies from LCNY!!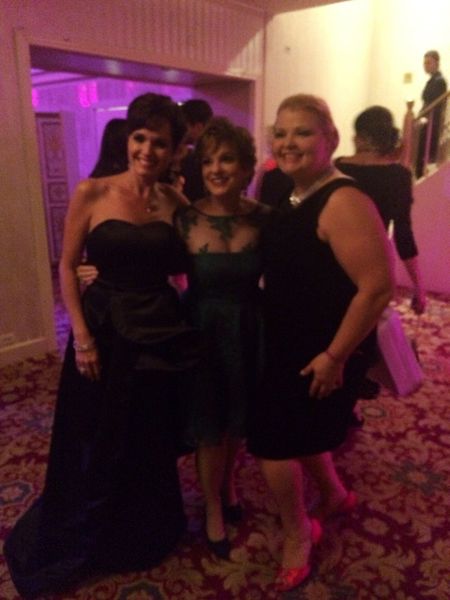 Exiting the event, look who I ran in to!!!  Love these ladies!!  They looked gorgeous didn't they??
If you want to feel glamourous & fancy this holiday season, please check out our Holiday Fashion items that will make you feel comfortable, special and beautiful!

~Angel
To stay up to date at what's Quackin' at the Quacker Factory, join the email list! Click here to sign up to receive emails from Quacker Factory – Click Here
To follow Quacker Factory with Angel on Facebook,Click Here
To follow Quacker Factory with Patrick on Facebook, Click Here