It's a brand "New Year" at Quacker Factory!  2015 is going to be very special, as we get ready to celebrate "20 years of Happy!"  Jeanne Bice's legacy is here to stay and we couldn't be more thrilled for you to share in the celebration, so we are kicking off the year with some exciting NEW Designs.  We hope you enjoy this 'sneak peek' of designs that The Quacker Team DREAMED up …just for you!
There are Two!  Two Hearts in One… with this beautiful Quacker Factory ¾ sleeve Set of Two Hearts Love T-Shirts!  Just in time for a Valentine… this sweet set has a rhinestone trimmed heart neckline you'll fall madly in LOVE with!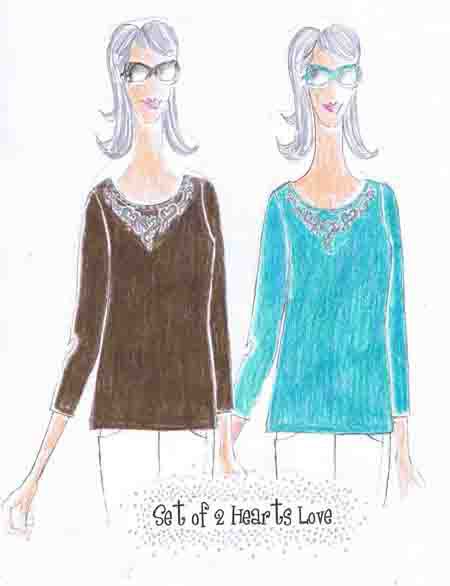 Shimmer and Shine with a delicate feminine touch! This rhinestone and sequin embroidered Quacker Factory Silver Floral Bracelet Sleeve Top is a must have!  A year round fun T-shirt, available right now for your "Flower Picking" pleasure!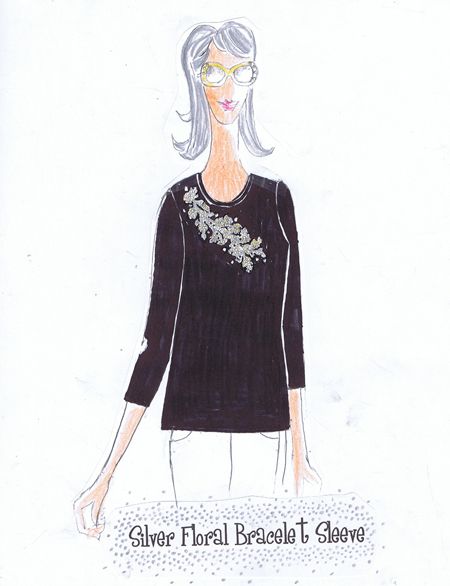 Quackers have "Wings that Soar!" So… take off in Quacker Factory's Golden Winged Things Top!  Two fabulous motifs to fly in and choose from! "BEE" Happy and buzz around in this vibrant Ultra Pink T-shirt! OR… Flitter around in our bold and beautiful, rhinestone studded Butterfly design!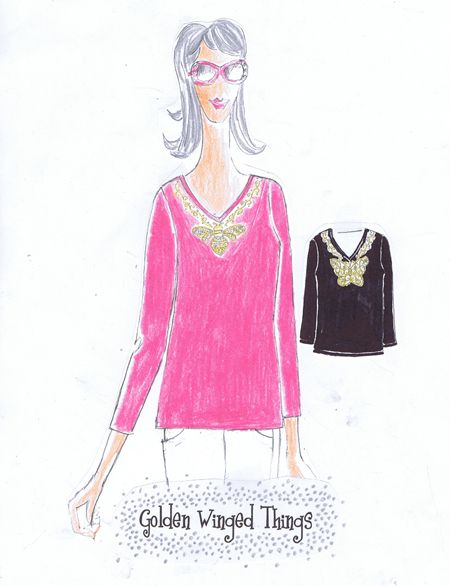 Spring will be here before you know it!   So, be ready to Sparkle, Hop & Grow into Spring with Quacker Factory's Spring Has Sprung Sparkle ¾ Sleeve T-shirt.   Hop, Hop & Sparkle into Spring with our Bunny on Lavender or Water your garden in beautiful Watering Can on Lime!   Both will make you Happy!!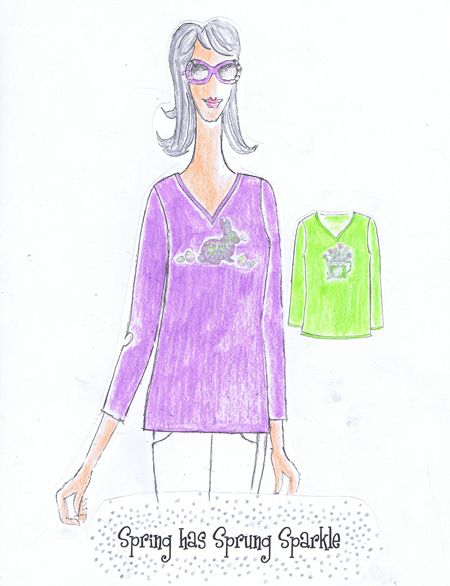 Can you hear them, Can you hear them??   The birds are whistling our song…  Let this Quacker Factory Embroidered Birdcage ¾ Sleeve T-shirt brighten each and every day…   They will be sure to put a smile on your face every time you wear this beautiful top …    Perfect in your choice of White or Lt. Navy.
If you loved this little 'sneak peek' of BRAND NEW designs, be sure to sign up to receive email alerts from Quacker Factory.   Just click HERE and you'll be the first to know when these NEW items available to purchase!  
It's going to be a BANNER year at the Factory and we promise lots of beautiful NEW styles and LOTS of FUN…to make you tickled pink and HAPPY!  So sign up today and don't miss out on any Quacker FUN!   It's going to be the year of HAPPY!!!!
Sign up to receive Quacker Factory emails and know what Quackin'  – HERE
Like Quacker Factory with Angel on Facebook- HERE
Like Patrick on Facebook, HERE