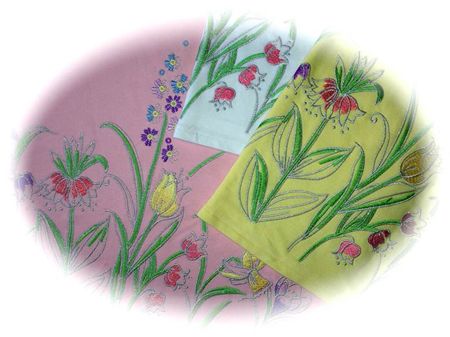 YOU VOTED…WE MADE IT…
IT'S HERE…AND IT'S GLORIOUS!
At last…the Winning Design from our 2013 Quacker Factory Garden Party is READY FOR YOU!
TUNE IN Saturday, April 12th from 8:00-9:00PM EDT!
Last year, we asked you to vote for the design you liked best from 3 sketches presented during our 2013 Quacker Factory Garden Party. The winning design would then be created and featured in our 2014 Garden Party show!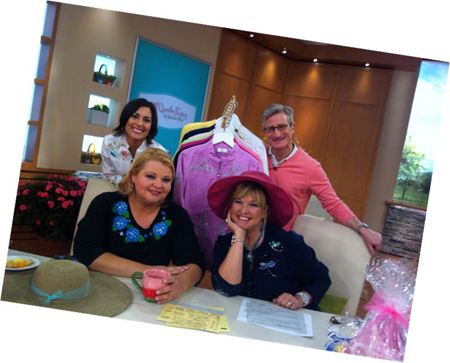 Angel, Carolyn, Amy and Patrick at the 2013 Garden Party show
We gave you three beautiful designs to pick from…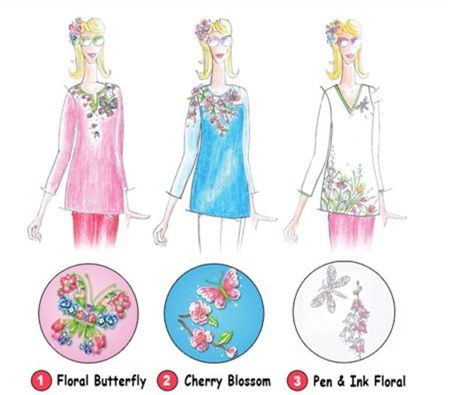 We were thrilled to see how many of you voted and thoroughly enjoyed reading all your comments! We thought it might be a close decision. But the results were clear!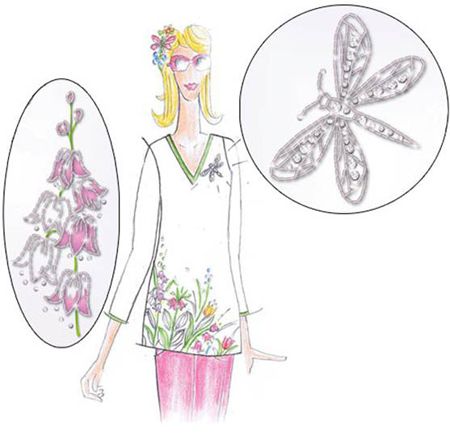 The winning design was the 'Pen and Ink Floral'!
Here's a look back 'BEHIND THE SEAMS' to refresh your memory of how the MAGIC all began…
It all started with Lead Design Artist John Shrader. John LOVES springtime and draws his inspiration from his beautiful garden outside his lovely cottage in upstate New York.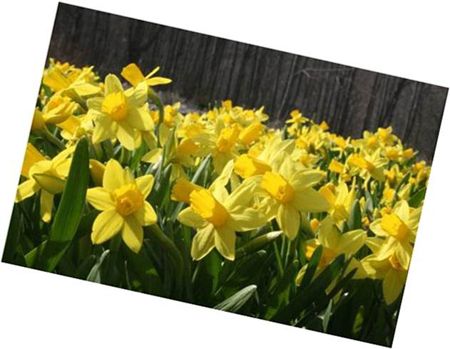 Creative thoughts flow freely as he puts his VISION onto paper to come up with the "Finished Art!"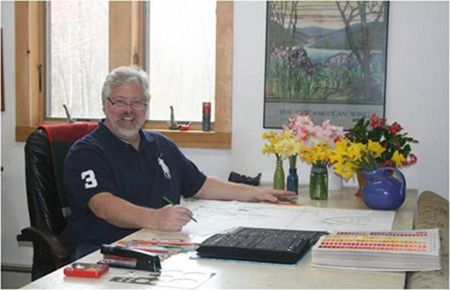 John sends his sketches on to Team Member Leslie, who turns the Paper Art into a beautiful prototype sample! She has the fun job of choosing colors, sequins, rhinestones and threads which all get sent to the factory.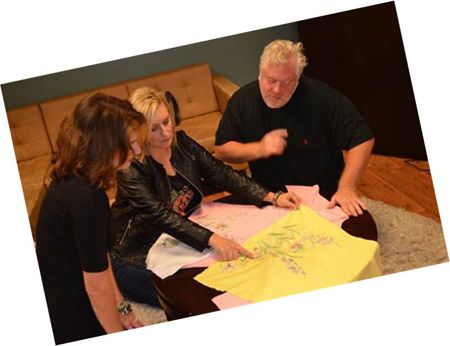 Once the prototype is back, the TEAM makes decisions about any changes needed and a final sample is made which gets fitted on a live model!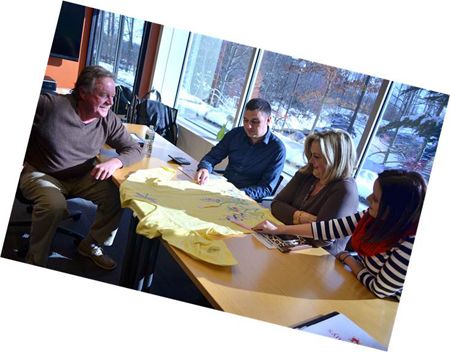 TA DA…THERE YOU HAVE  IT!
May we present to you the 2014 Quacker Factory 'Pen & Ink FLORAL FANTASY' Tunic!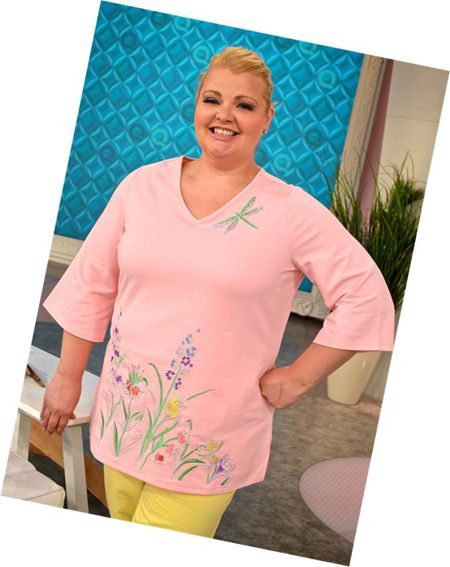 IT'S READY FOR YOU TO PICK FROM THE FABULOUS BOUQUET OF COLOR CHOICES!
Of course, who says you can't choose them all!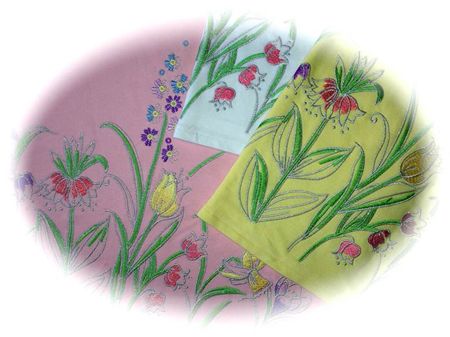 Don't miss Angel and Jacque as they present the Quacker Factory Pen & Ink Floral Fantasy Tunic during our 4th Annual GARDEN PARTY on SATURDAY, APRIL 12th from 8:00-9:00 PM EDT!
Click Here to stay up to date at what's Quackin' at the Quacker Factory, join the email list!
To follow Quacker Factory with Angel on Facebook, Click Here
To follow Quacker Factory with Patrick on Facebook, Click Here