This is the time of year when big memories are made….and none are bigger and more important than graduations!   They're the end of an academic 'journey' and the commencement of a new phase.  ( I guess that's why  people prefer to call them 'commencement' addresses, not graduation talks.)
It's so important to celebrate them with family, I think.  First, because it takes a 'village' or a family to help get a kid all the way to graduation.  In a way, the family is graduating—and they deserve to celebrate!
It's also important to show the graduate how proud everyone is, so they will remember the support they're getting at they mark the beginning of their next journey.  So many high school graduates
'leave home'.  Maybe not literally or forever.  But they go away to school in the Fall, or they take a job in another city.  Regardless, they're not the kid they used to be.  They're more independent. It's a really big step for everyone.
It's an emotional time.  For the graduate.   For parents.  And for proud, loving aunts like me!
Last weekend I flew to Port St Lucie Florida with my younger sister Vickie& her son Ben (my "sparkly quacker" nephew) to see our twin nephew's graduate from high school!  As you may know, I have six nephews.  I also have three great nephews, two great nieces & one more baby on the way! 
All of my nieces & nephews are very special to me.  Michael & Robert are no exception.  When they were babies, I would fly to Florida as much as I could to see them.  I did not want to miss seeing them.  However as the years grew on, it got harder to visit as often as I would've liked.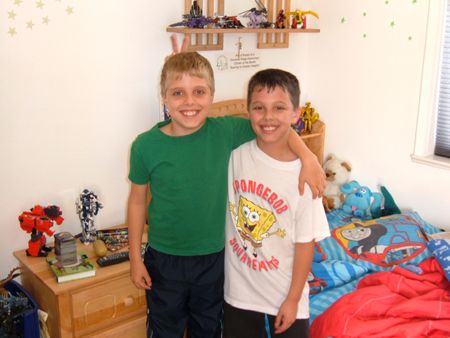 This is a photo of them from a trip in 2005. (Robert is on the left, Michael is on the right)
The trip this year was great.  Ben, who is five and a half, was a champ!  Here is a fun picture I took of him while we were in Philadelphia waiting to board the plane.  You can just imagine how excited he was!
When we arrived my sister Kim had lots of things planned for us!  Friday night we had a huge family dinner at a really great Italian restaurant to celebrate the twin's graduation!  The food was yummy as you can see from the photo below!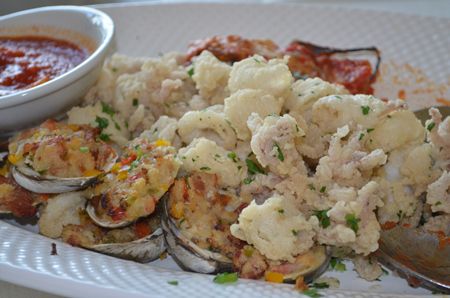 My sisters in-law attended as well as her brother in law & his family.  Kim's oldest son, Steven was there with his wife & their three kids.  It really was great to see my family, I hadn't seen them since last summer!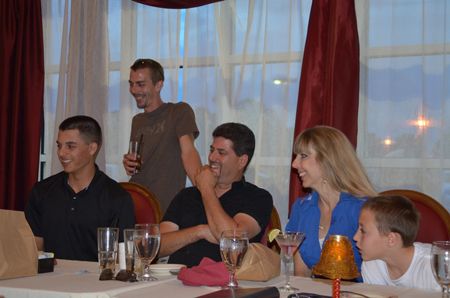 Michael, Steven, Jay (Kim's husband), Kim & Stevie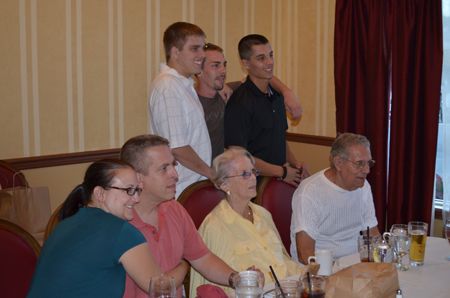 Michael & Robert's Grandparents, Aunt & Uncle on their Dad's side.
After a big meal & flying all day, Vickie, Ben & I were pretty tuckered out, so we retired to our hotel for the night to get some rest!
Saturday morning, our brother-in-law Jay took us out for breakfast—it was great to have him to ourselves for a bit!!  And then we all went to the pool for some relaxing before the big graduation ceremony!!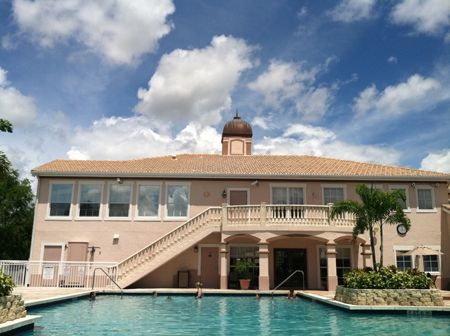 This is the pool & clubhouse at my sister's condo community.  I took this pic because I loved the clouds against the clubhouse—I thought it looked very exotic!!
After swimming we then got ready for the graduation ceremony.  What a beautiful day!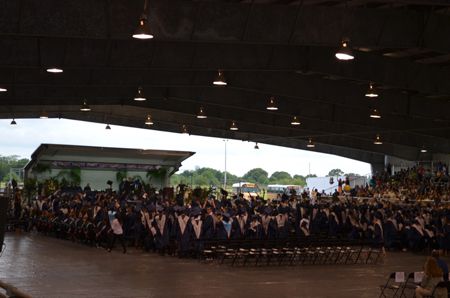 The ceremony took place at the local Fairgrounds.  Boy was it humid inside of this pavilion!!! I thought I was going to melt for sure!!  We also tried to keep Ben occupied during the ceremony.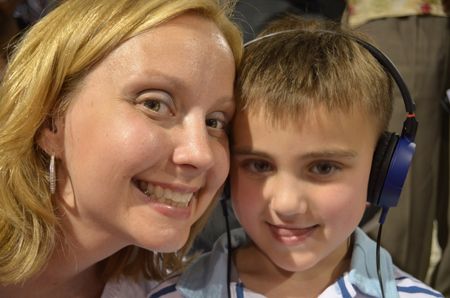 Vickie & Ben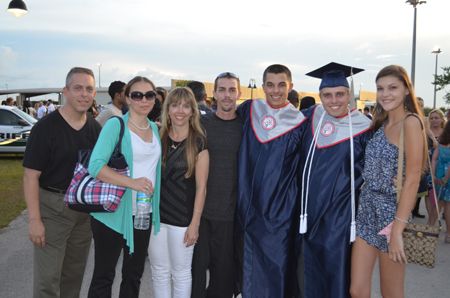 Victor, Vicky, Kim, Steven, Michael, Robert & Emily after the ceremony
It's official—they have graduated!!!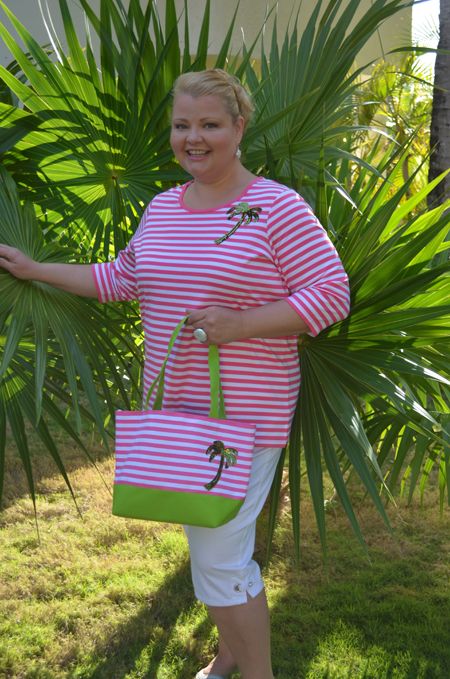 Finally here is a picture of me with my God children… I welled up all weekend because I am just so proud of them.
They both graduated with academic honors & will both be heading off to different colleges in the fall. 
It always amazes me how time flies, it seems like only yesterday I was in Florida for their christening… and now I watched them graduate from high school.  Life is incredible! 
Next thing you know, they'll probably be bringing a girl home to meet the family….and planning another big step in life.  But I cannot deal with that now!  One step at a time!
Angel xoxo
PS- If you're interested in the outfit I'm wearing, click to see the
shorts &
top!
To stay up to date at what's Quackin' at the Quacker Factory, join the email list! Click here to sign up to receive emails from Quacker Factory – Click Here
To follow Quacker Factory with Angel on Facebook,Click Here
To follow Quacker Factory with Patrick on Facebook, Click Here