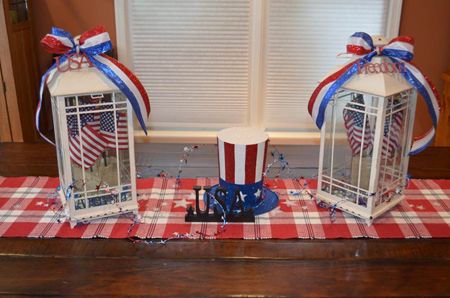 Well, as you may know, Jeanne Bice loved Memorial Day, and her house was full of Americana decorations! She inspired me to follow suit and decorate my house in honor of our great Country!
Here is a shot from Jeanne's home all full of decorations! Many of these decorations she left up for the entire summer, celebrating the patriotic holidays all summer long!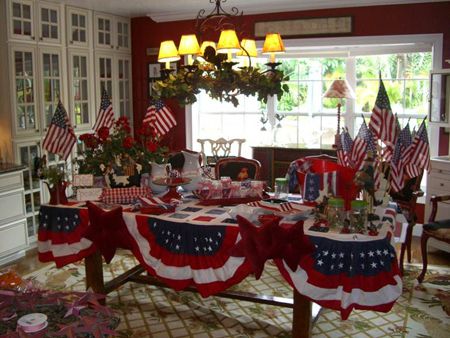 I wanted to create a tablescape for my home, and I didn't want to purchase too many new items. So I decided to repurpose some lanterns that I had received, from Jeanne's collection, and turn them into a fun patriotic centerpiece. Just wait until you see what I plan to do with these lanterns in the fall and winter – stay tuned!
All of the items that you will need to make this centerpiece can be picked up at Michael's, A.C. Moore, Hobby Lobby or any craft/home store!!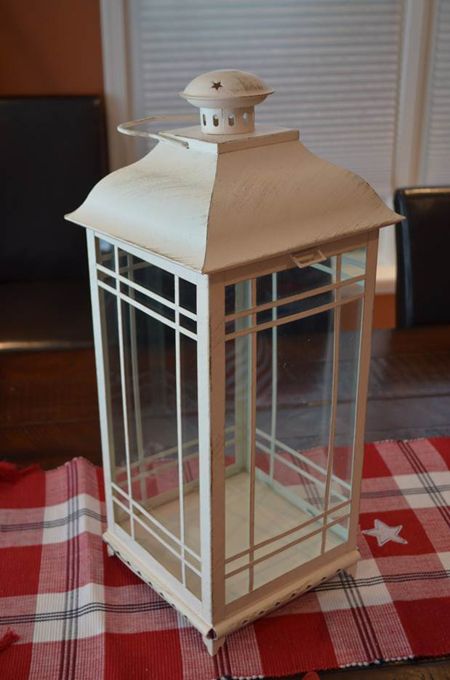 Start off with a clean lantern of your choosing!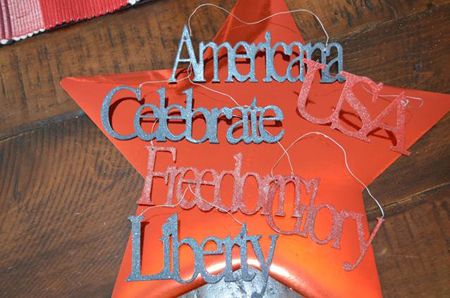 Grab some patriotic metal words if you can find them. These are from when we had a Quacker Factory home collection; if you have these, it is a great way to repurpose them. If you don't have them or you can't find something similar, you can certainly do without.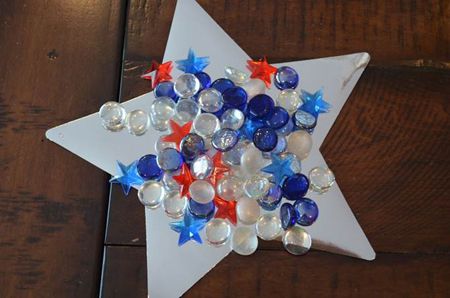 Grab some glass beads or marbles. I picked these glass beads with stars last year at Pier One Imports. Clear glass beads would work just as nicely!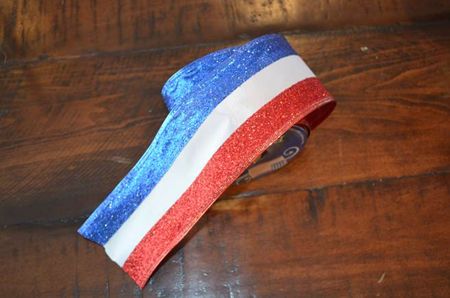 You've got to have some fun ribbon to tie on the top of the lantern.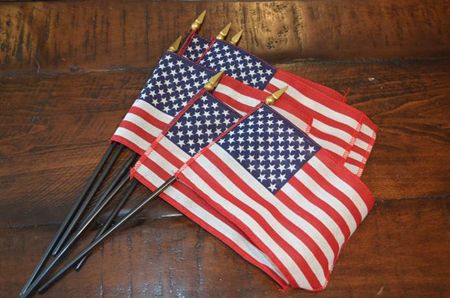 Small flags can be purchased at this time of year in just about every major store!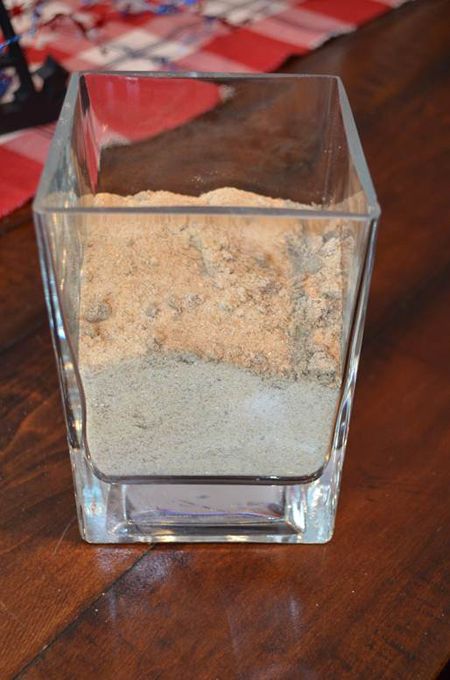 I used a small square glass vase I had and filled it with sand. You could also use a drinking glass. I used sand we had lying around, but you could purchase white decorative sand at a craft store or home store. (I saw some white sand at Pottery Barn recently). Why not try layers of red, white & blue sand???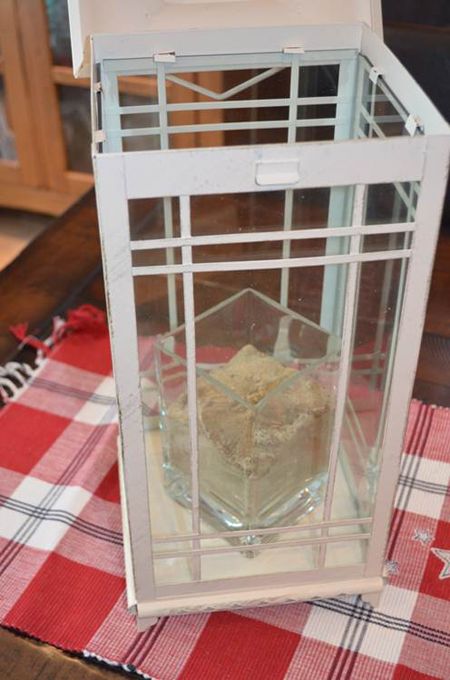 To start, fill the glass vessel with sand, and place it inside the lantern.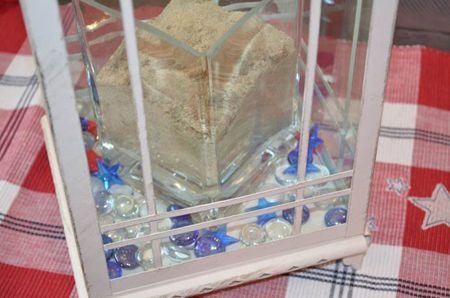 Next, scatter the glass beads around the vessel, making sure not to get any in the sand.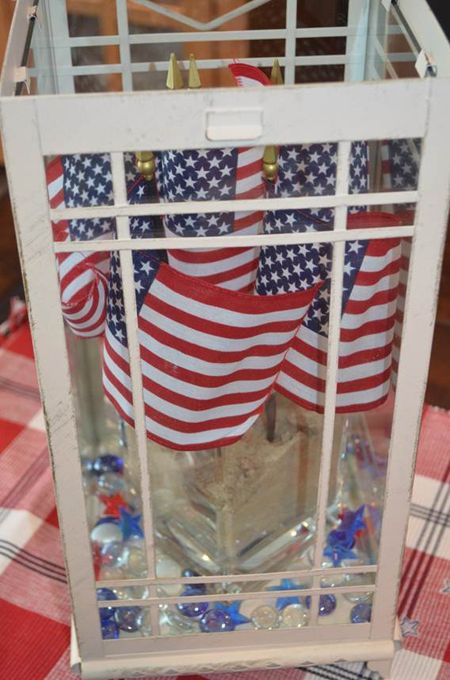 Then place the flags in the sand, filling the lantern with the stars & stripes!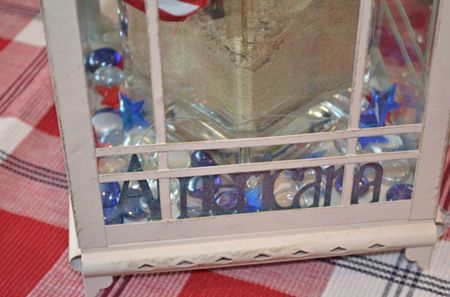 If you have patriotic words on hand, go ahead and place a few inside the lantern.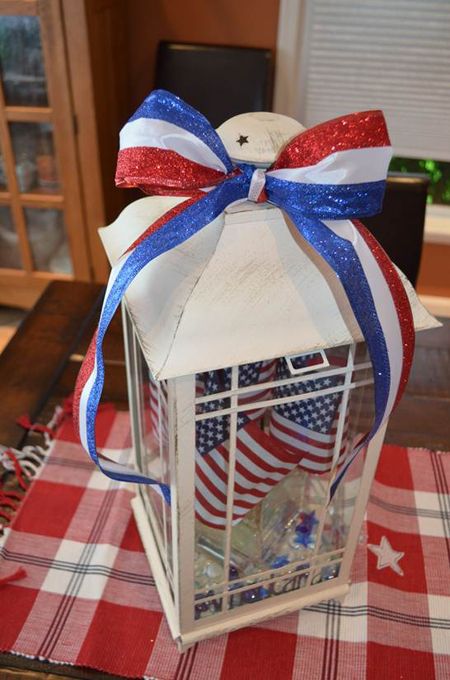 Next, close the lid of the lantern, and add a festive bow!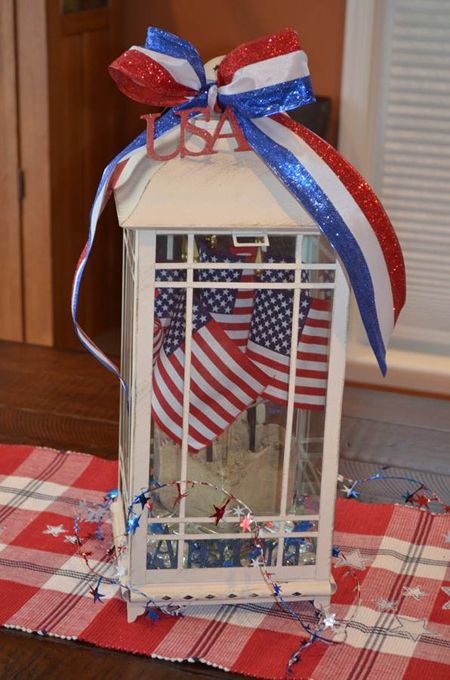 I added one more patriotic word under the ribbon for extra sparkle!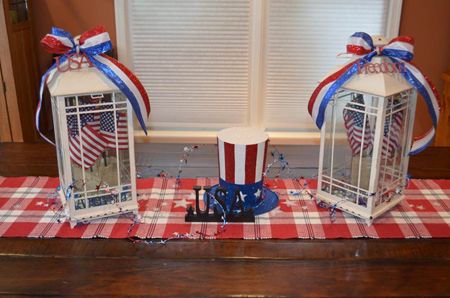 Here is my dining room table with two lanterns and a fun Uncle Sam hat I picked up last year at Pier 1! You can add a table runner and more words for extra fun, and, of course, the star garland (purchased at Michael's) giving the entire table a little more pizazz! You could also choose to add red, white & blue lights to the table. I plan to leave my tablescape up all summer long!! I'd love to see what you come up with. Please share your pictures of your creations with me, Patrick & the entire Quacker Factory Community on our Facebook pages!
Angel
For more Crafts & Decorations, please CLICK HERE
To stay up to date at what's Quackin' at the Quacker Factory, join the email list! Click here to sign up to receive emails from Quacker Factory – Click Here
To follow Quacker Factory with Angel on Facebook,Click Here
To follow Quacker Factory with Patrick on Facebook, Click Here